GTApreneurs Newmarket Networking Events
BUSINESS NETWORKING EVENTS
NEWMARKET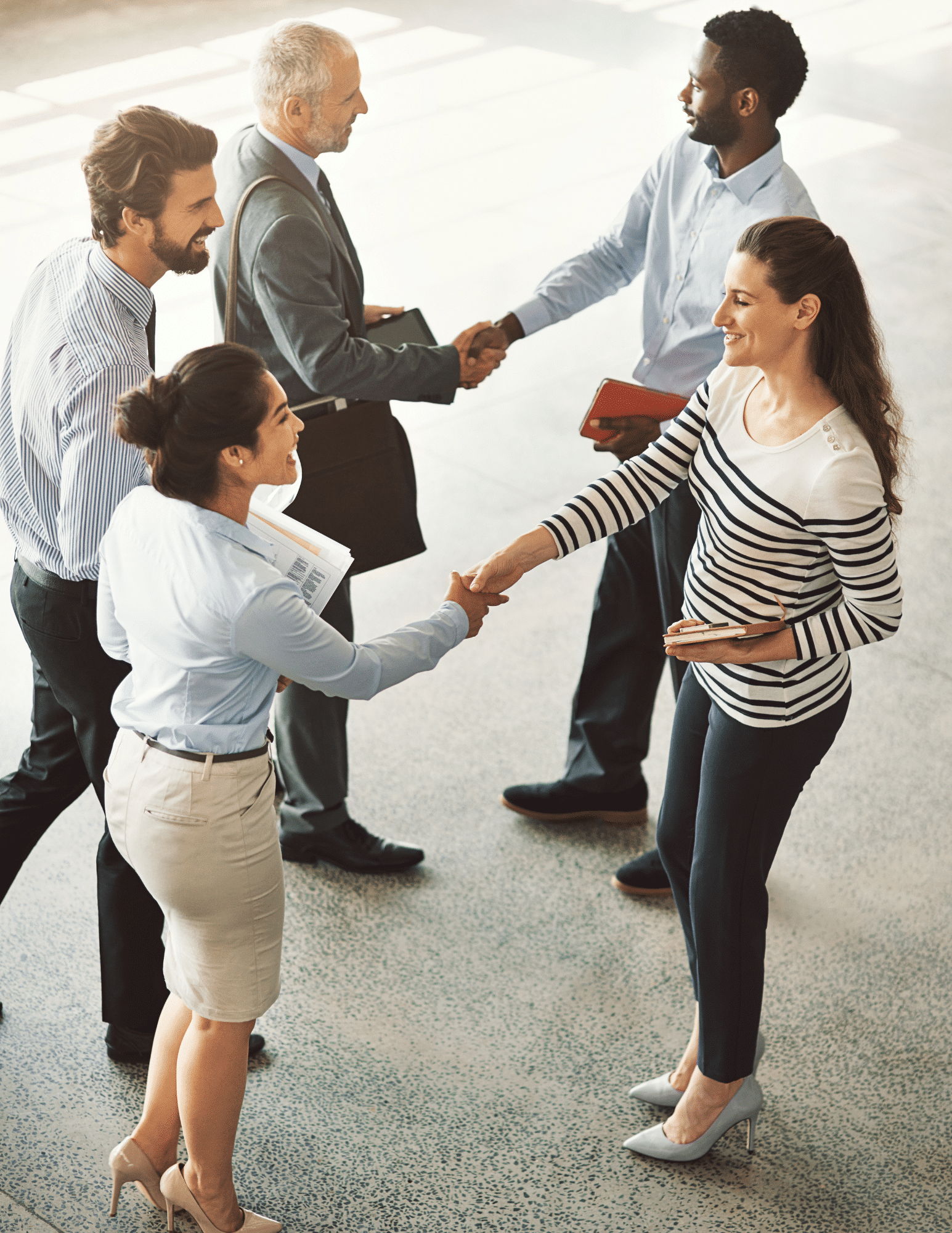 connect with Newmarket business owners
Newmarket and York Region are great places to do business. Whether you have a storefront location, a commercial office or you work from home, there are hundreds of business owners, solopreneurs and self-employed professionals and consumers who are looking to connect with you.
Why connect with local business people? When businesses support each other, everyone wins. When you get to know other business owners in Newmarket and the surrounding area, you are able to send them referrals and receive referrals so all of your clients are taken care of. 
Being part of a local business network will make you feel like you are a part of a community that cares about you and your success. You will get new ideas and be motivated every time you meet.
There is power in groups, so don't stay isolated and try to do everything yourself. Network, collaborate, refer and reap the benefits.
How can you connect with these great people to help grow your business?
Attend our Newmarket Business Networking Events!
Join us once a month in Newmarket to connect with other business owners, entrepreneurs and self-employed professionals who may become your clients or referral partners!
Venue: Knights Arms Pub & Grill
Time: 5-8 pm
Address: 16925 Yonge St, Newmarket, ON
Parking: Free, onsite
*Includes Guest Contact Sheet emailed to you the day after the event
Celebrate the holidays with us and many other amazing entrepreneurs!
Register for our *Newmarket Holiday Networking Party* now. It's on Tuesday, December 19 from 5-8pm.
About the Host:
Gorette Marques is a dedicated Realtor and has been a successful business owner for over 26 years. She is a hard-worker who always puts her clients first and goes above and beyond to make sure they are happy.
She can help you both on the residential side with buying or selling your home and on the commercial side with business leases, purchases and sales.
Whether you are a business, individual or family looking to buy or sell, Gorette can help you with resale properties and pre-construction properties for living purposes or for building wealth through real estate investments.
Get to know Gorette Marques, Business Networking Event Regional Manager for GTApreneurs, among her many other talents.
Come out to meet her in person in Newmarket once a month, and meet lots of other amazing entrepreneurs to grow your business network.
PAST NEWMARKET NETWORKING EVENTS
Nov 16-2023 at Knight's Arms Pub & Grill
GTApreneurs also offers one VIRTUAL NETWORKING EVENT every month and one North York or southern York Region based in-person networking event every month, hosted by Tammy Defoe, Business Coach and President of GTApreneurs Inc.
NEWMARKET EXCLUSIVE REFERRAL GROUPS
Being a member of a GTApreneurs Exclusive Referral Group is a great way to grow your business!
Instead of a Newmarket Referral Group, we now have a York Region-Richmond Hill Referral Group where Newmarket and area business owners are welcome to join. This group is in the building phase with 8 seats already taken, but, there is still room for more.
Click below to go to our Richmond Hill networking page to see the list of professions we still have an opening for.
- for the latest news & Event Invitations
Sign-up for our Newsletter